Meet our vision-and-eye-health experts.
We're warm and welcoming, professional and engaged. We really know eyes, eyeglasses, and contact lenses. Most importantly (we think) – we're just nice people.
For the friendliest eye care in Casper, visit us at Frontier Eye Care.
Christina  |  Receptionist / Eyewear Consultant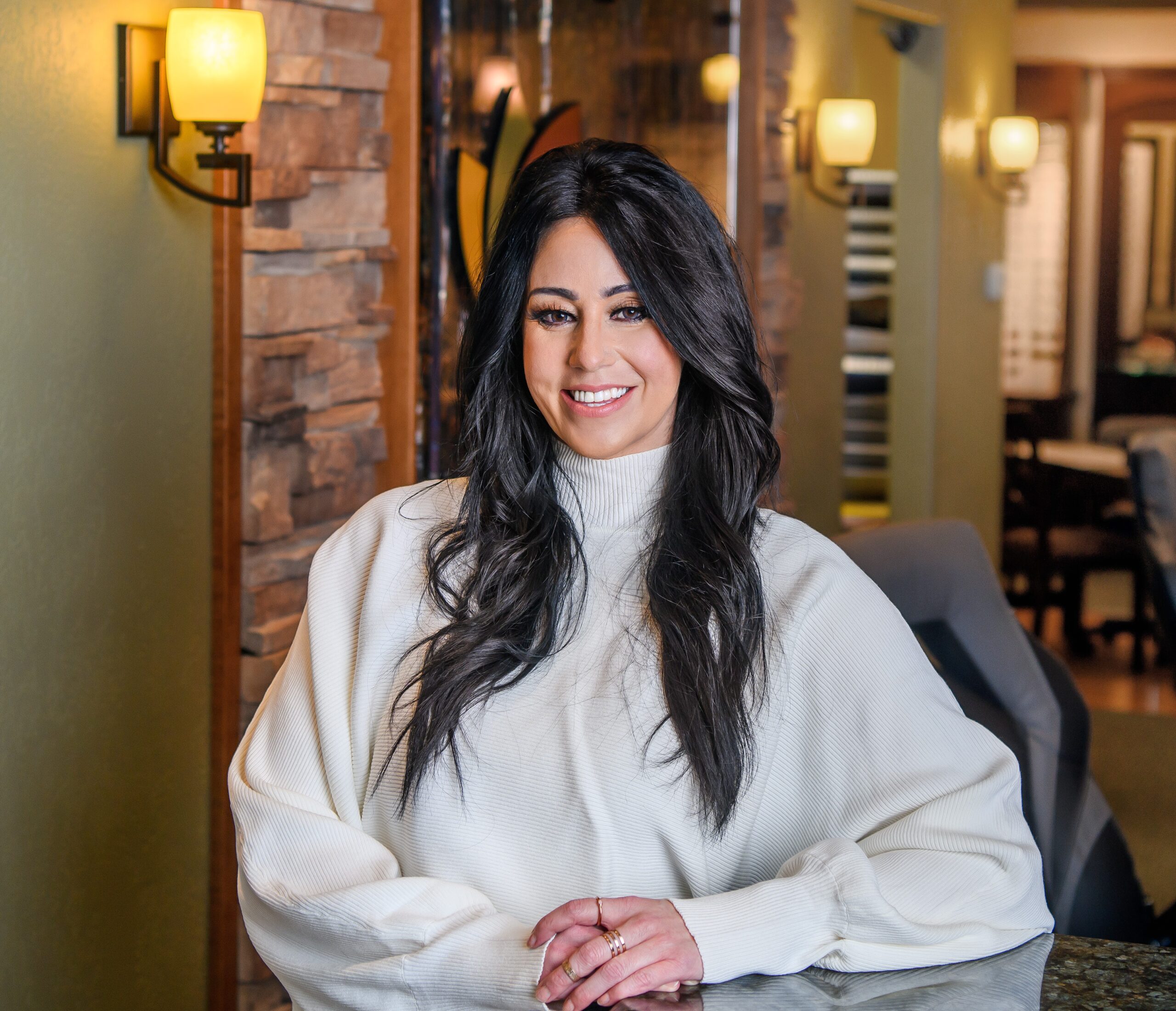 Christina is our uber-friendly, super-nice awesomely-amazing receptionist, greeter, and master of all things receptiony. If you call, it is not unlikely that it will be her cheerful and helpful voice on the line. When you call to schedule an eye exam appointment, Christina will help find a time that works best for you and your family. She's also great with kids, and has one of her own at home. Her son Channing is always keeping her on her toes.
Christina's caffeine fix of choice is a raspberry latte (because she's so sweet!) And her eyewear of choice? Colored Air Optix contact lenses — she can always change her look for fun and style. (Some days she's blue-eyed, other days brown. You never know!) 
Theresa  |  Office Manager / Optician / Optometric Technician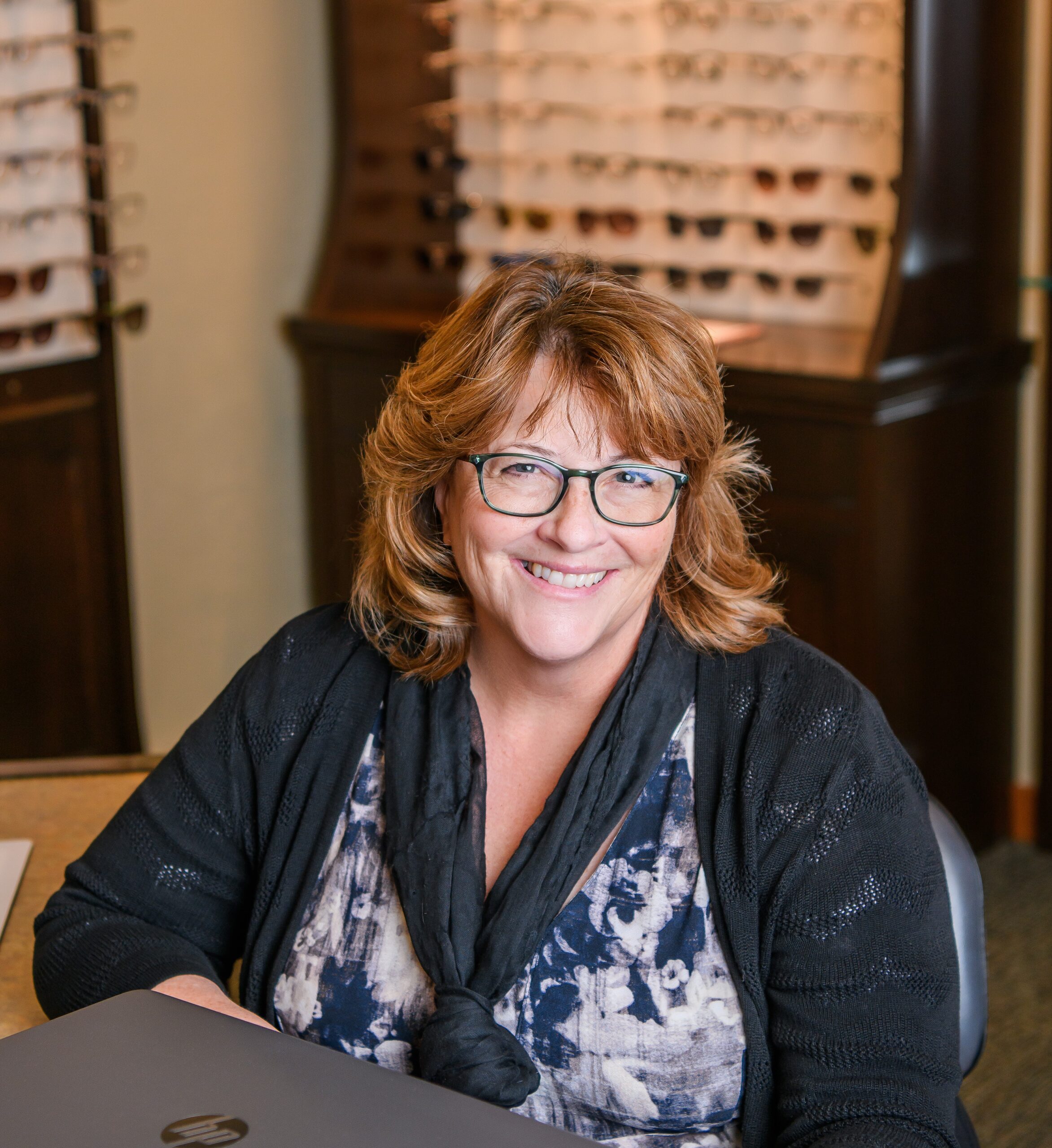 Theresa pretty much does it all. She's our question answerer, problem solver, and dilemma fixer. Theresa has successfully raised 3 daughters, and so, by sheer necessity, has become a master of diplomacy. She also has 5 grandkids, and knows how to spoil the little ones, too. Kids of all ages appreciate her ability to make them feel welcome and at home.
Theresa is born and raised in Casper and seems to know just about everybody. If you've not yet met her, you're in for a treat.
Theresa always loves a chai latte with coconut milk (because she likes to keep it interesting!) And she also loves her Varilux Computer Progressives with Crizal Sapphire at the office, so she can see her whole computer screen as well as our patients' smiling faces! 
MacKenzie |  Optician / Optometric Technician
MacKenzie is one of those people who's always cheerful and upbeat. She's originally from Bowman, a small town in North Dakota, and loves living in the "big city" of Casper!
MacKenzie is the active one of our group. When she's not in the office, she's most likely enjoying the outdoors, hiking, travelling, running and scuba diving. She also loves animals and has two pit bulls – "Tank Matthew" and "Tyri James", but her favorite animal is the jellyfish. (She's also fun and creative, and her artistic flair comes in handy when selecting stylish eyewear!) MacKenzie has over 8 years of experience in the health care, so she really knows her stuff. You'll find her warm smile and good nature put you at ease. 
MacKenzie's favorite drink? Iced caramel macchiato with almond milk, even in the winter because, "it's going to get cold so you might as well start out that way!"
Becky |  Receptionist / Optometric Technician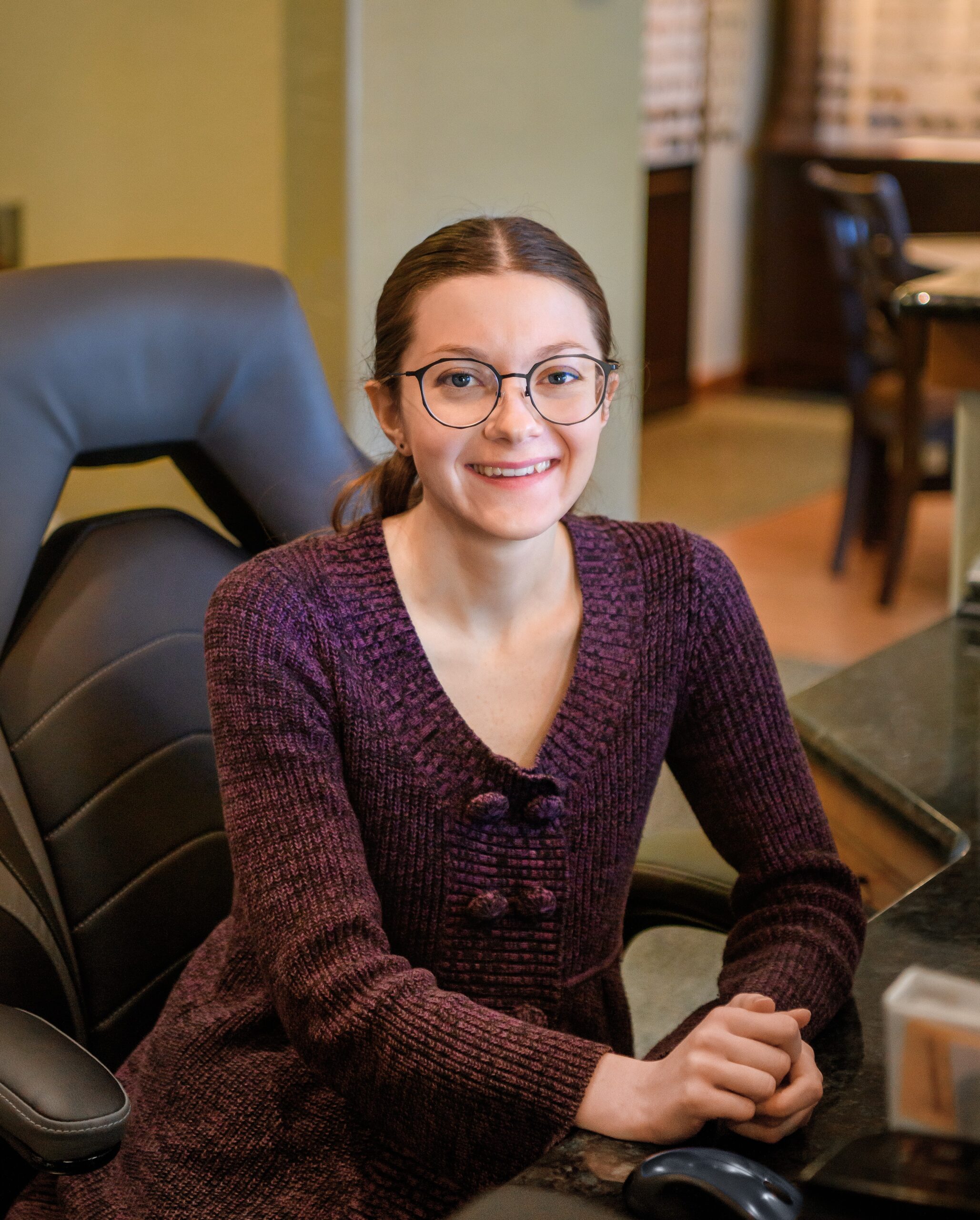 Becky is first-and-foremost one of our amazing para-optometrics. She's an expert with our diagnostic equipment and will check your visual fields, scan your retinas, and even check your eye pressures the easy, high-tech way. (No air puff!)
When she's not pre-testing your eyes, Becky likes to play Dungeons & Dragons, watch horror movies, and read horror and mystery books. (She's our resident thrill seeker!)
Becky currently wears modern Europa Cinzia frames with digital single vision lenses. She'll take a mocha frappaccino any day, but usually just goes with the barista recommendation, because she likes to be surprised!
Dr. Ashley Alden, OD  |  Doctor of Optometry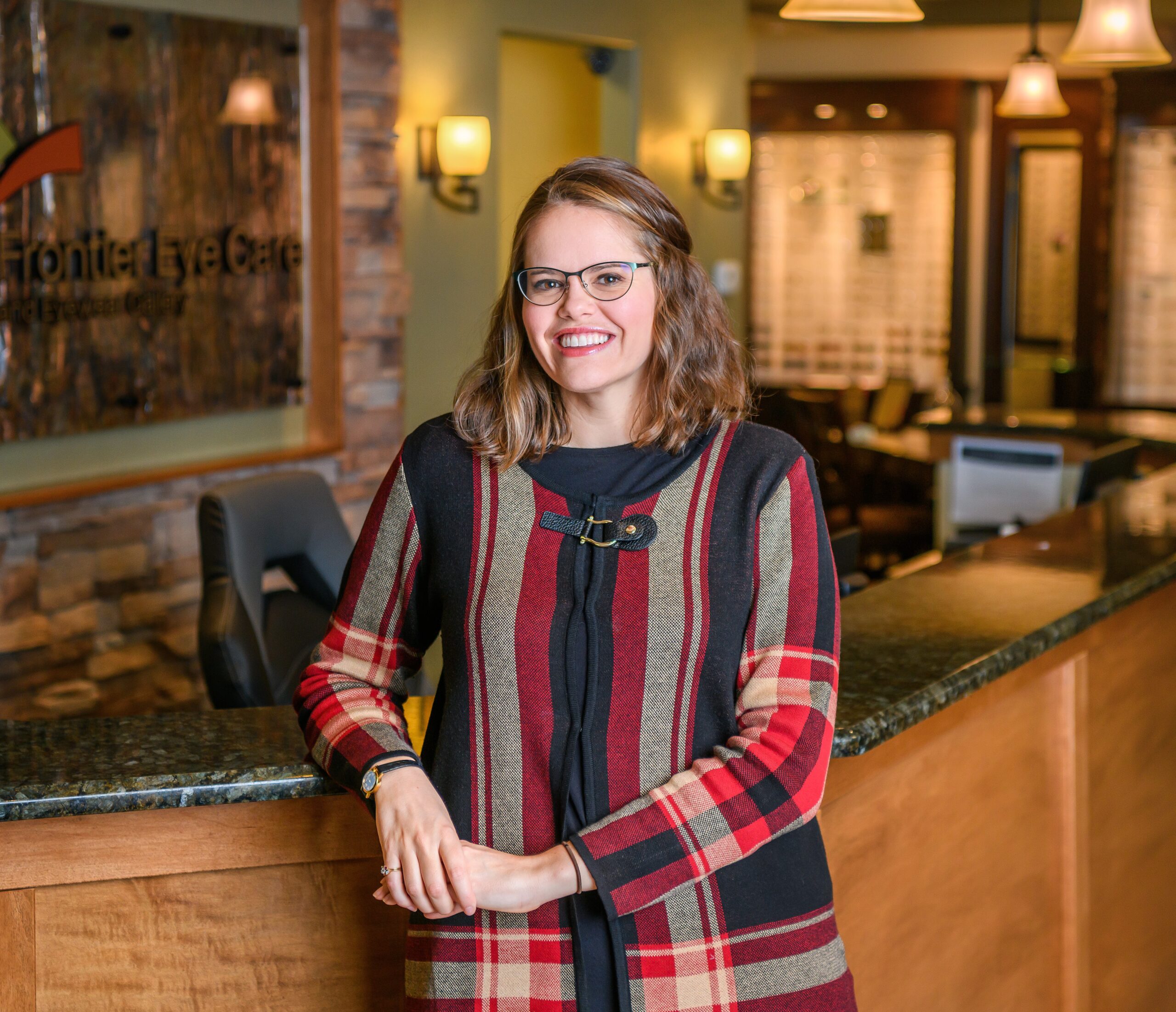 Our optometrist, Dr. Ashley Alden grew up in Sheridan, Wyoming, and earned her Bachelor of Science degree in Kinesiology and Health Promotion from the University of Wyoming. She graduated Southern California College of Optometry with honors in 2016, and completed optometric externships at Camp Pendleton Naval Hospital in California, DZ Indian Health Clinic in New Mexico, and Hoopes LASIK and Vision Correction Center in Utah.
Most recently, she has provided the highest level of medical eye care at prestigious eye clinics including Acuity Eye Group, Retina Institute of California, and Trilogy Eye Medical. There, she managed ocular disease such as diabetes, glaucoma, macular degeneration, dry eye, and corneal disease, in addition to co-managing cataract and refractive surgery.
Dr. Alden is passionate about patient care and enjoys working with people of all ages. Fortunately for us, Dr. Alden got tired of the California traffic! She and her husband Nick are excited to be back in Wyoming, closer to family and friends. In her spare time, Dr. Alden enjoys swimming, walking, hiking, and reading.
If you would like to know more about our all-digital eye exams or eyewear gallery or need to make an appointment for an eye examination, give our friendly staff a call today at 307-472-2020.  We look forward to seeing you soon!