Frontier Eye Care is proud to offer the finest selection of prescription eyeglasses and the most thorough vision care and eye care services available.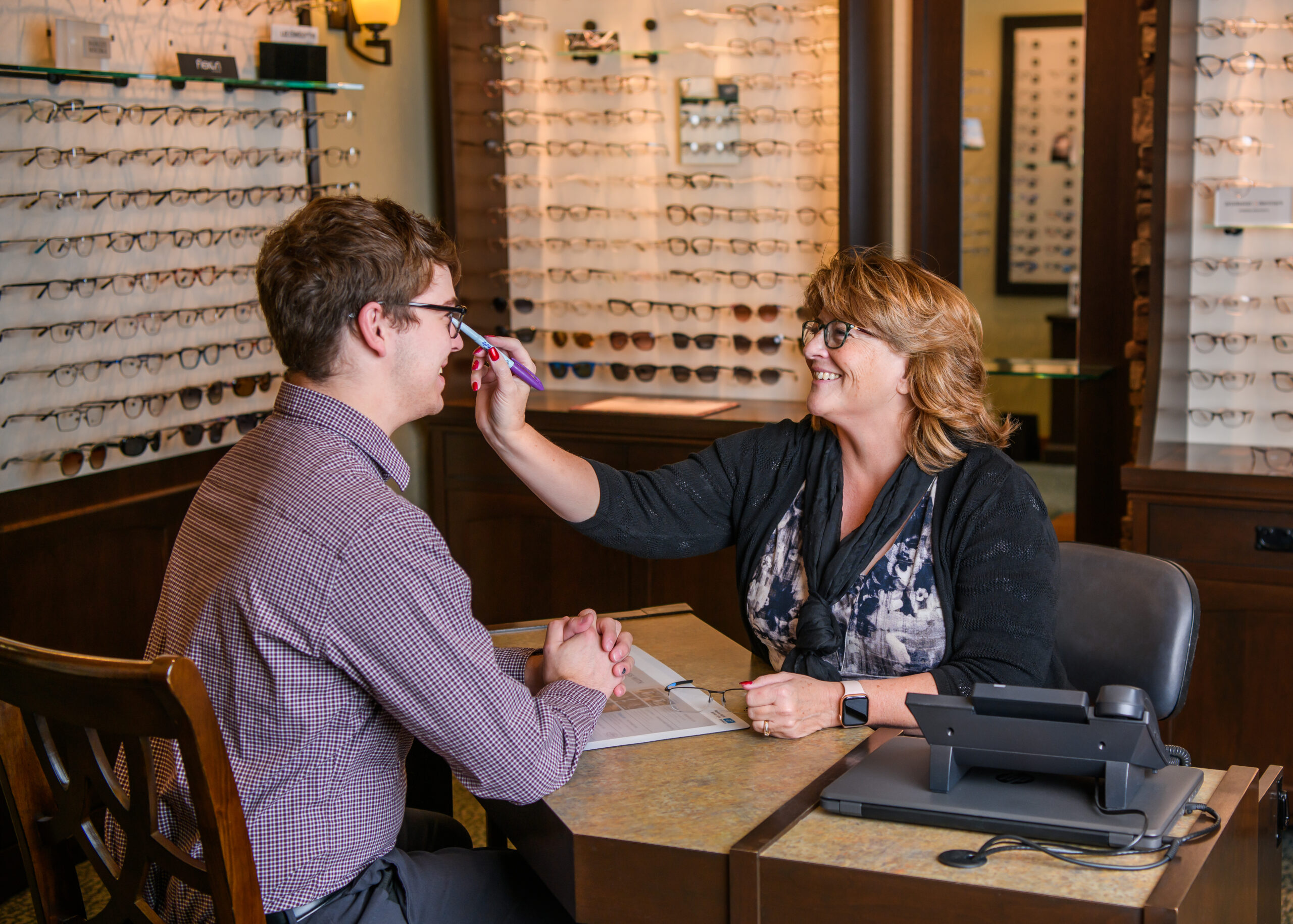 Our state-of-the-art refraction and diagnostic equipment – and years of experience – will ensure that your vision and eye health are the best possible for years to come.
You'll love our comfortable and relaxing eyewear gallery with the latest designer eyeglasses and sunglasses. If you lead an active Wyoming lifestyle, contact lenses may be right for you. Our custom contact lens fittings will ensure the best, most comfortable fit.  And if you've never worn contacts before, we'll show you how!
We also provide state-of-the-art medical diagnostics for eye disease or injury.  Dr. Alden maintains the highest level of clinical skill in addition to her years of experience.  Whether you're bothered by an eye infection or foreign body – or if you suspect an eye disease such as cataracts, glaucoma, or macular degeneration – we will confidently manage your concerns.
Listed at the right are some of the most common products and services that we offer to our clients.  Call us today, and our friendly staff will be happy to answer any questions you may have, and ensure that Frontier Eye Care is the right choice for you and your family.
For more information, please contact Frontier Eye Care directly at our location in East Casper.  Call (307) 472-2020.