10 Reasons to Get Your Eyewear from Frontier Eye Care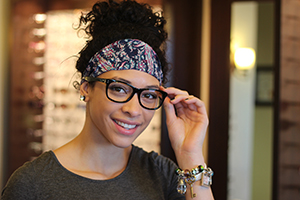 We'd like to think that our welcoming atmosphere and friendly smiles were enough for you to feel good about getting your glasses from Frontier Eye Care. But just in case you didn't already know that Frontier Eye Care is – without question – the place for quality eyewear, here are 10 more reasons to convince you:
1. Exclusive One-Year Warranty on all frames (No Charge)
If for any reason (except loss, theft, or extreme abuse) you need your frame repaired or replaced, we will replace any broken part or even the entire frame in the one-year period from the date of purchase at no charge to you. (Frame replacement limited to once in a one-year period. When using vision insurance, the frame manufacturer's warranty only applies. Ask for details.)
2. Two-Year Warranty on lenses with Crizal® scratch-resistant coating (No Charge)
Any lens can scratch or break. If you scratch your Crizal® lenses, we will remake your lenses up to two times in the two-year period from the date of purchase at no charge to you. (Limited to the same prescription, excludes glass lenses and hairline scratches with no effect on vision.)
3. 30-Day Prescription Accuracy Guarantee (No Charge)
Frontier Eye Care has the highest of standards. We want your prescription to be right on target. If you are having any difficulties with your prescription within 30 days of purchase (or receipt), we will make it right. (Applies only to eyewear purchased from us with prescriptions generated by Dr. Alden.)
4. Lifetime Adjustment Assurance
If your eyeglasses ever get bent, twisted, or simply get loose, our expert opticians will be glad to adjust them for you at no charge to ensure the best vision, comfort, and fit. We stand behind our products and will always make sure you are seeing and looking your best!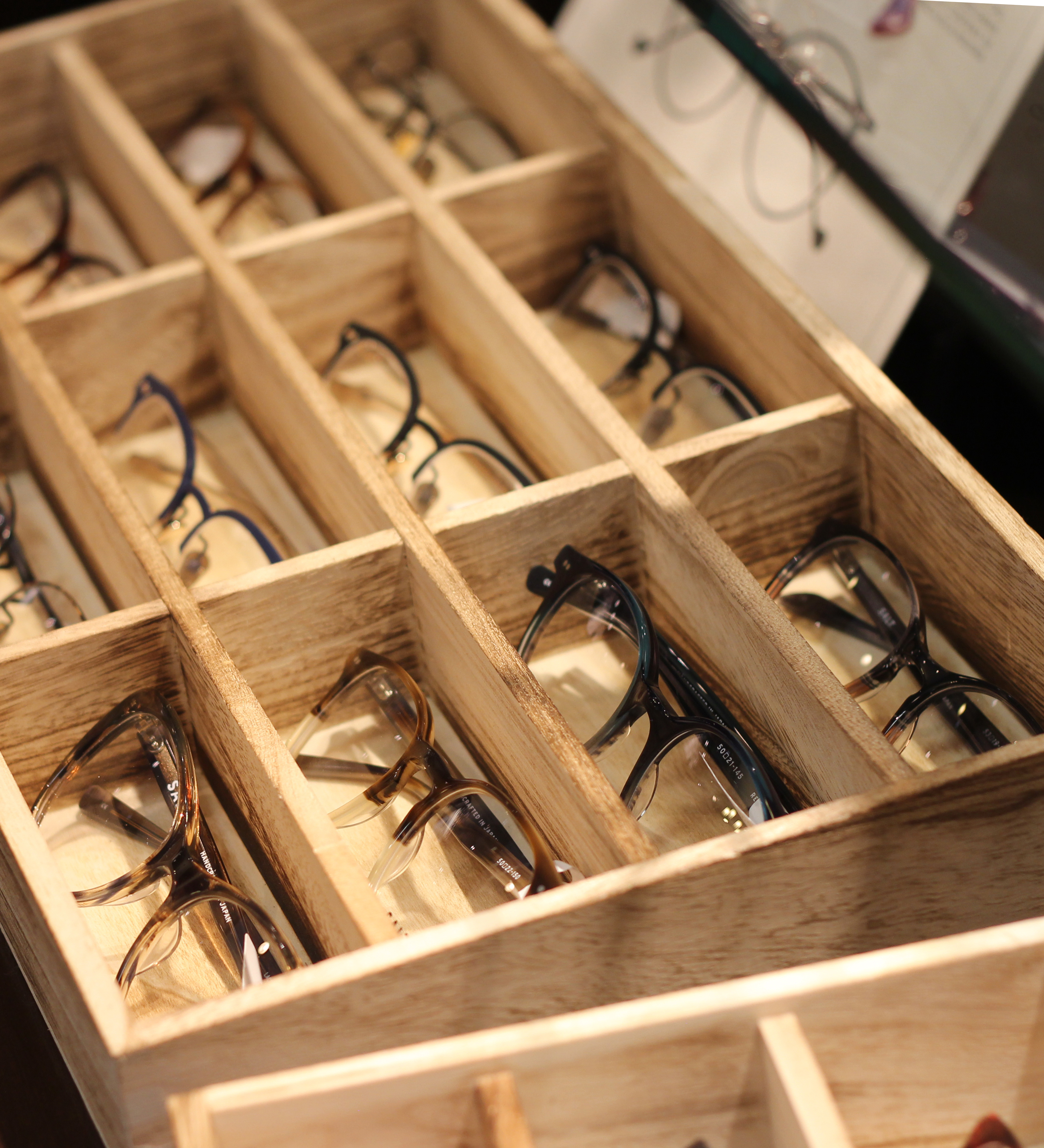 5. Wide selection of distinctive frames
Our "Eyewear Gallery" boasts over six hundred quality frames to choose from, including a huge selection of the latest designer frames, as well as sunwear, safety, and children's frames.
6. Knowledgeable and experienced staff
Our opticians can help you find the perfect shape and color of frames for you. They can assist you with the many lens options available that make a great-looking pair of glasses. Our experience and expertise in this area are our greatest assets and benefits to you.
7. 20% savings on second-pair purchase
No single pair of eyewear is best for all situations. Depending on how you use your eyes, you may need sunglasses or specialty glasses for office, reading, safety, or sports. Our second-pair discount helps you save. (These savings may not be combined with insurance discounts or other offers.)
8. Latest high-tech lenses
We only use the most advanced lenses available to provide a solid balance for healthy eyes and visual comfort, free of optical distortions, which can cause eye fatigue. And we utilize only name-brand Crizal® lens treatments, with the hardest, most durable surface protection available.
9. Support your local Wyoming communities
We have all seen large corporations push high-quality businesses out of the community. Dr. Alden spends more time with our patients and gives exceptional care. We want to keep it that way. You can make a difference by purchasing your eyewear from us, your local, independent eye clinic.
10. Highest quality available
We use only the highest quality materials for your glasses. We utilize local and regional professional labs with excellent reputations to guarantee the finest quality eyewear. Your glasses will normally be ready within 5 working days. We are not striving to be the cheapest or fastest – just the best.
You'll be glad you chose Frontier Eye Care!